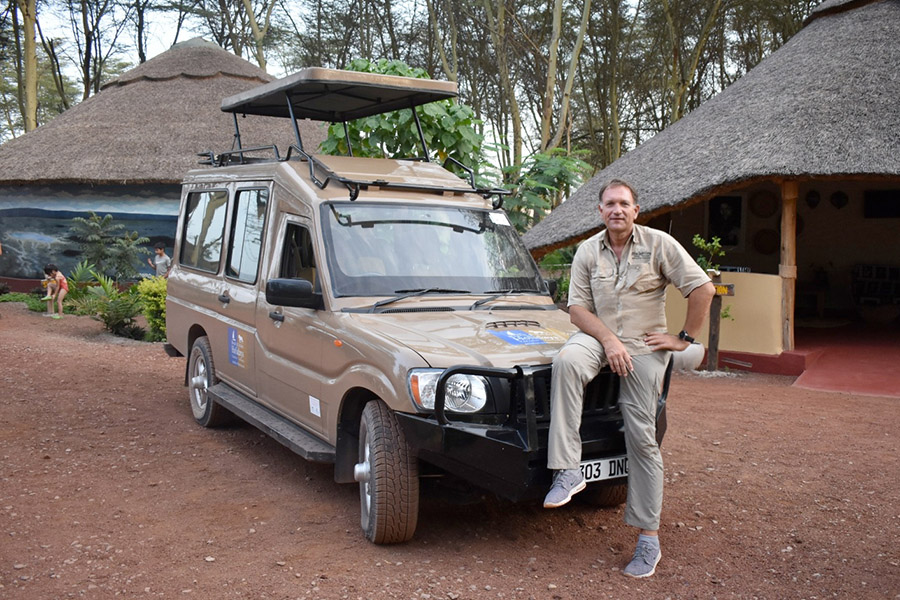 Paradise & Wilderness is an expert in safaris in Tanzania and a specialist in holidays in Zanzibar, owned by Dutchman Bert Schoonvelde. Years ago, he came to Zanzibar for a holiday and fell in love with this magnificent place.
"Now, I am lucky enough to have four Beach Resorts and a Boutique Hotel on Zanzibar, a Safari Lodge in the Selous Game Reserve and several more Safari Lodges located near or in world's most famous national parks: Serengeti Ikoma, Serengeti Klein's gate Ololosokwan, Lake Natron, Lake Manyara and Arusha."
This combination of culture, incredible white sand beaches and the largest wildlife sanctuaries in Africa make Tanzania unique.
Bert Schoonvelde:
"My holidays in Tanzania were too short to get to know this magical country, so I stayed here and made my dream, my job!"